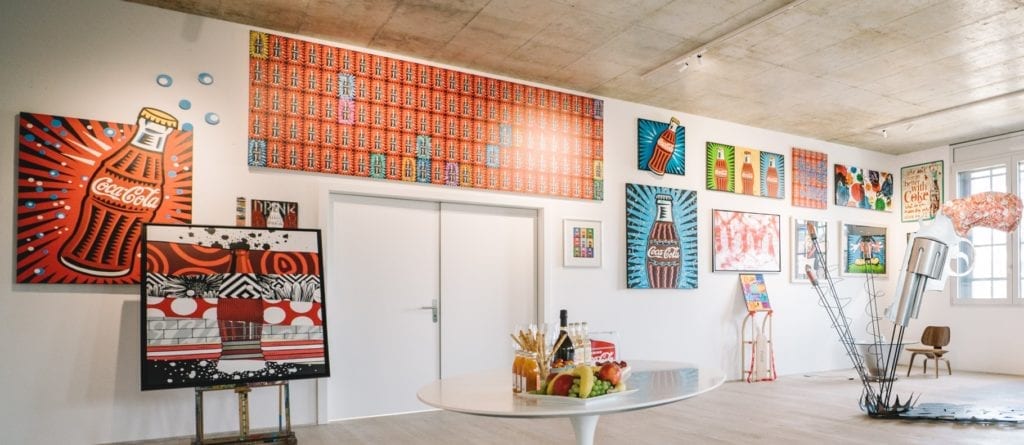 Fascinated by Coca-Cola since childhood, Jean-Louis Foucqueteau, is today one of the world's greatest Coca-Cola art collectors. His collection retraces the story of a myth through rare and often unique objects. During its long history, Coca-Cola has inspired countless graphic designers, advertising houses, marketing departments and also a large number of renowned artists. Bottles, vintage toys with the famous logo, drink dispensers, posters… up to the actual Coca-Cola can that travelled into space on the Challenger Space Shuttle in 1985.
It is such pieces that Jean-Louis Foucqueteau has continuously collected for over thirty years. His collection counts over ten thousand objects. Some objects have travelled to prestigious exhibitions. It goes back to the beginnings of the Coca-Cola adventure, and testifies to all the artistic potential that a consumer product can convey. The collection culminates in works by renowned artists such as Brad Howe, David Buckingham, Jérôme Mesnager, Burton Morris, Franck Bouroullec, César, Kriki, François Boisrond, Robert Combas, Ben Vautier, Errô, Jeff Schaller and Rolf Knie and many more.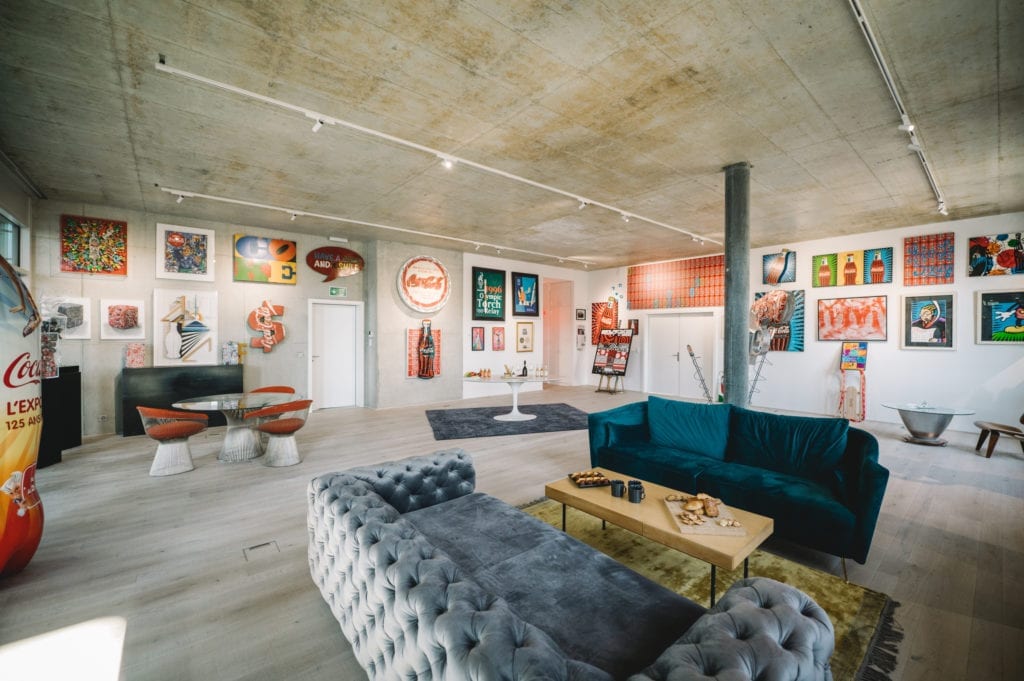 Visit the Coca-Cola Exhibition
The Coca-Cola by Jean-Louis Foucqueteau exhibition is exceptionally closed.